News
The Court of Accounts is taking part in the activities of the G20 Summit of Supreme Audit Institutions (SAI20 Summit)
The Court of Accounts is taking part in the activities of the G20 Summit of Supreme Audit Institutions (SAI20 Summit), being held in the Indian state of Goa (West) from June 12 to 14, with a delegation led by the First President of the Court of Accounts, Mrs Zineb El Adaoui.
The summit is considered one of the most important forums for discussion and dialogue, bringing together the heads of the major financial control bodies to examine common issues and concerns related to the evolution of public sector control. This year's summit, chaired by the Comptroller Auditor General of India, is devoted to responsible artificial intelligence and the blue economy, two topical issues that are attracting increasing attention from governments, international institutions, and audit bodies.
Mrs. El Adaoui took the opportunity to deliver a speech in which she stressed the urgent need for governments and the public sector to promote strategic guidance and spoke of the importance of trust and credibility for supervisory institutions, which are called upon to become institutions of strategic expertise with new roles.
On the sidelines of the G20 summit, the First President of the Court of Accounts held a series of meetings with the heads of the Supreme Audit Institutions of Brazil, which chairs the International Organization of Supreme Audit Institutions (INTOSAI), Russia, Spain, the United Arab Emirates, Egypt and Turkey. These meetings were devoted to examining future activities within the framework of multilateral international cooperation, and to discussing ways of strengthening bilateral cooperation between the Court of Audit and its counterparts in these countries.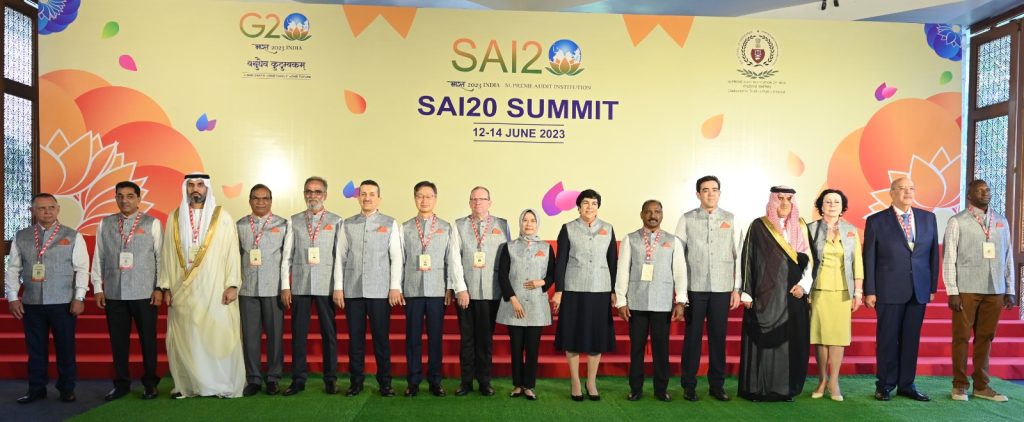 Downloadable files: