News
Signature of a memorandum of understanding between the Court of Accounts of the Kingdom of Morocco and the Court of Audit of the Netherlands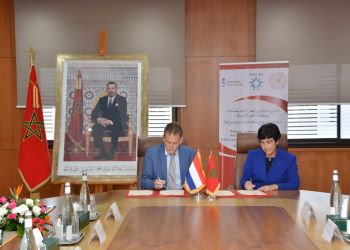 On Thursday, October 13, 2022, the Court of Accounts hosted the signing ceremony of a memorandum of understanding between the Court of Accounts of the Kingdom of Morocco and the Court of Audit of the Netherlands. This agreement constitutes a working platform between the two parties in areas of common interest and this within the framework of the cooperation program "Sharaka 2".
This initiative follows the success of the "Sharaka I" program, concluded between the two institutions in 2016 for a period of five years, and touching on several themes, including performance auditing, reforms related to public finance, IT auditing, integrity as well as monitoring the implementation of the Sustainable Development Goals.
The new sharaka II program will focus on the areas of performance auditing, data analysis, communication and stakeholder relationships.